Proud History, Devoted Future
Our family has been producing fine agricultural and forest products in New Hampshire for over 250 years.  Ossipee Mountain Maple Syrup, a product of Ossipee Mountain Farm in Sandwich, New Hampshire, continues that tradition.
Our family-owned, sustainably managed sugarbush includes trees more than 200 years old. The sap from these trees is transformed into syrup in our own sugarhouse on the farm.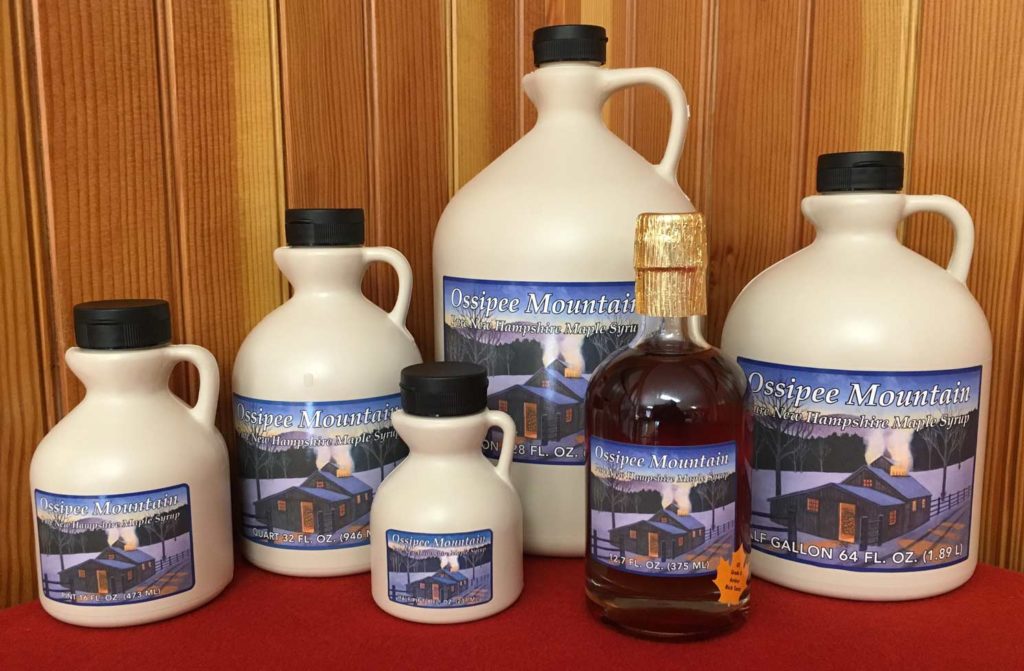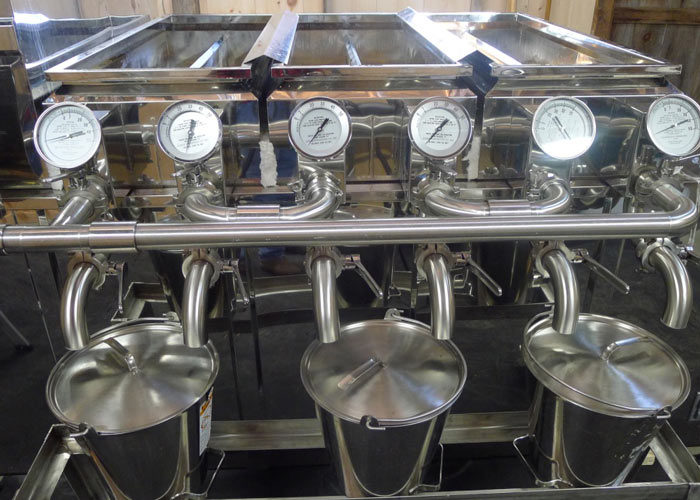 Single Source
All of our syrup is produced in our sugarhouse with sap collected from our own sugarbush at the farm. We do not purchase bulk syrup to blend and rebottle under the Ossipee Mountain Maple Syrup label.
We are proud to ensure the highest quality syrup from start to finish.
Find Us At These Retail Locations
Associated Grocers of NE Pembroke, NH

Philbrick's Portsmouth, NH

Black's Paper Shop Wolfeboro, NH

Roots Natural Foods Leominster, MA

Classic Clutter Farm Tamworth, NH
The Living Earth Worcester, MA

Country Goods & Grocers E. Wakefield, NH

Tramway Artisan West Ossipee, NH

E.M. Heath Supermarket Center Harbor, NH

Wine'ing Butcher Meredith & Gilford, NH

Meredith Trading Post Meredith, NH
Golden Harvest Kittery, ME

Zeb's General Store North Conway, NH

Hermit Woods Winery Meredith, NH

Hunter's Shop 'n Save Wolfeboro, NH

JoJo's Country Store Moultonborough, NH
If you don't have access to these locations or wish to sell our syrup, please contact us directly for more information.
Maple Recipes
Ossipee Mountain
Warm up this winter with a maple twist of this classic cocktail. 2 oz bourbon 1 tsp Ossipee Mountain Maple [...]
Ossipee Mountain
Teresa Crane Hunt - Hillbsoro, NH Ingredients: 2 lbs. dry beans - picked over and soak overnight. In the morning, [...]